Nacogdoches ISD Trustees Farshid Niroumand, Leabeth Abt and James Montoya were sworn in Monday for new terms during the board's monthly agenda review meeting at the E.J. Campbell Annex.
The three board members were re-elected to their posts earlier this month. NISD trustees are elected to three-year terms.
After the trustees were sworn in, the board reorganized, selecting Niroumand as President, T.C. Grohman M.D. as Vice President and Abt as Secretary.
Farshid Niroumand
Leabeth Abt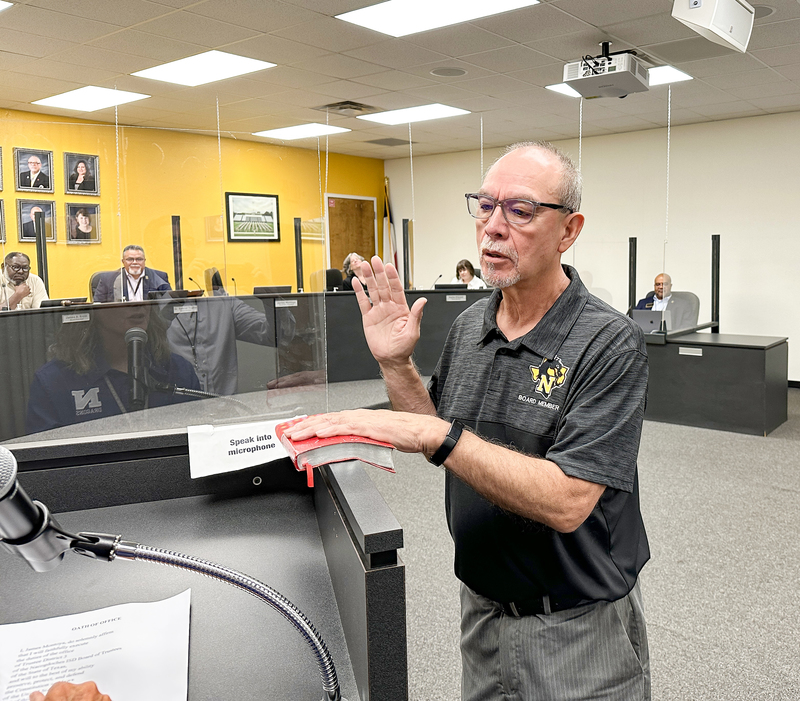 James Montoya