Eight Nacogdoches High School STEM students competing with five projects are advancing to the state science fair in March at Texas A&M. The students are part of the Stephen F. Austin State University STEM Academy.
The regional science fair was held Feb. 10 at Kilgore College.
Nacogdoches High School students (and their projects) advancing to state include:
Parker Bobo – Dimpled aircraft wing design.
August Wright – Golden Kiwis growth comparison.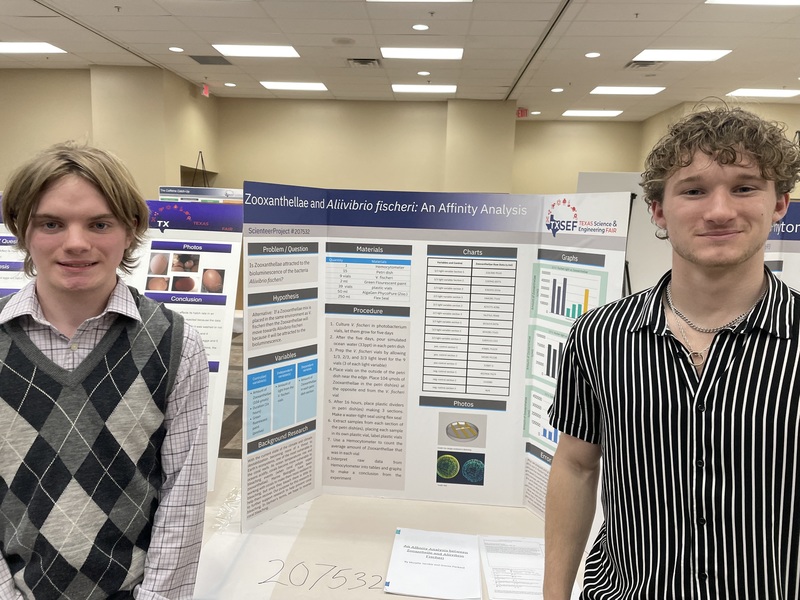 Gracen Packard and Murphy Jacobie – Zooxanthellae and Aliivibrio Fischeri: An Affinity Analysis.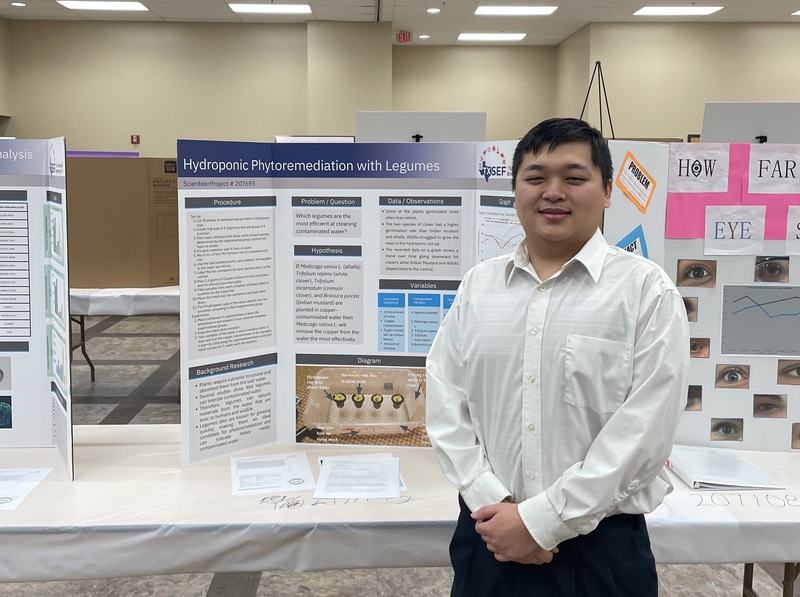 Kevin Zhu – Hydroponic Phytoremediation with Legumes.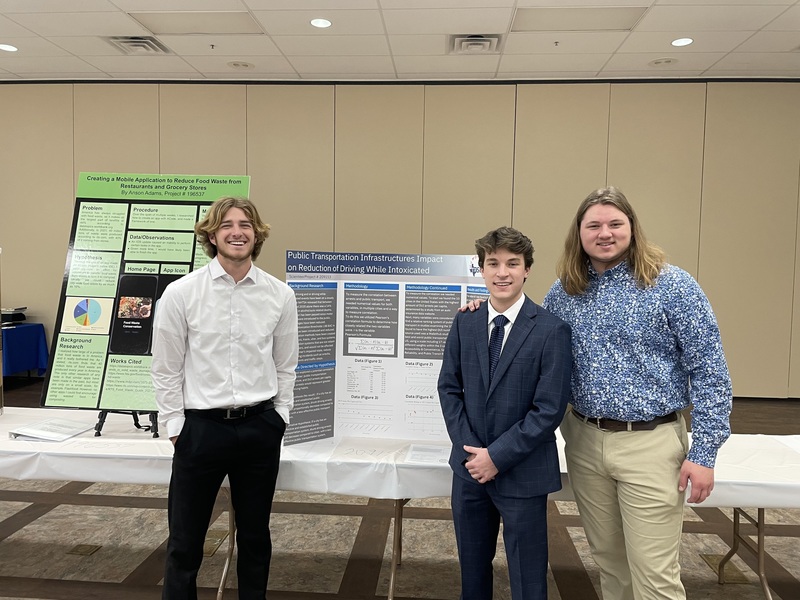 David Taravella, Isaac Jones and Ryan Larson – How public transportation affects the rate of drunk driving.